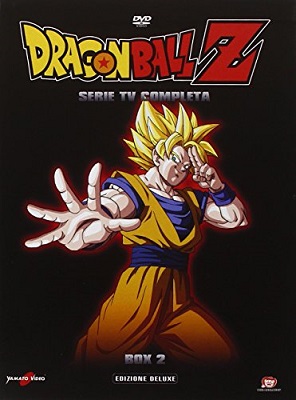 Trama
Sono passati cinque anni da quando Goku ha sconfitto Piccolo in uno scontro all'ultimo sangue. Goku si è sposato con Chichi e ha avuto un figlio di nome Gohan. Dallo spazio arriva una navicella contenente un individuo dall'aspetto umano di nome Radish. Dopo essere atterrato, questi si reca da Goku, che si trova coi suoi amici sull'isola del maestro Muten, affermando di essere suo fratello. L'extraterrestre riferisce inoltre di appartenere alla razza aliena dei Saiyan e che il vero nome di Goku è Kakaroth. Goku rifiuta di unirsi al suo fratello malvagio che, furibondo, rapisce il piccolo Gohan e lo nasconde nella navicella...
Titolo Originale:
Doragon Boru Z
Autore:
Akira Toriyama
Regia:
Daisuke Nishio
Anno:
1989
Genere:
Shounen, Azione, Arti marziali
Numero Episodi:
291
Lingue Audio:
Italiano, Giapponese
Sottotitoli:
Italiano
Report
Show/hide text
Screenshots
Show/hide text
DownloadEasybytez
Warning! You are not allowed to view this text.
Worldbytez
Warning! You are not allowed to view this text.
Per supportare il mio lavoro abbonati o rinnova il premium con i miei referral
Referral Easybytez
Referral Worldbytez
Utenti che hanno ringraziato: 0
Genera Bitcoin velocemente gratis!